EDDM
One of the many benefits of direct mail marketing is the ability to reach your potential clients with something tangible. Are you a local business owner who wants to reach specific neighborhoods and send a bulk mailing without needing to have a mailing permit? Mellady Direct Marketing's Every Door Direct Mail (EDDM) services may be the answer for you.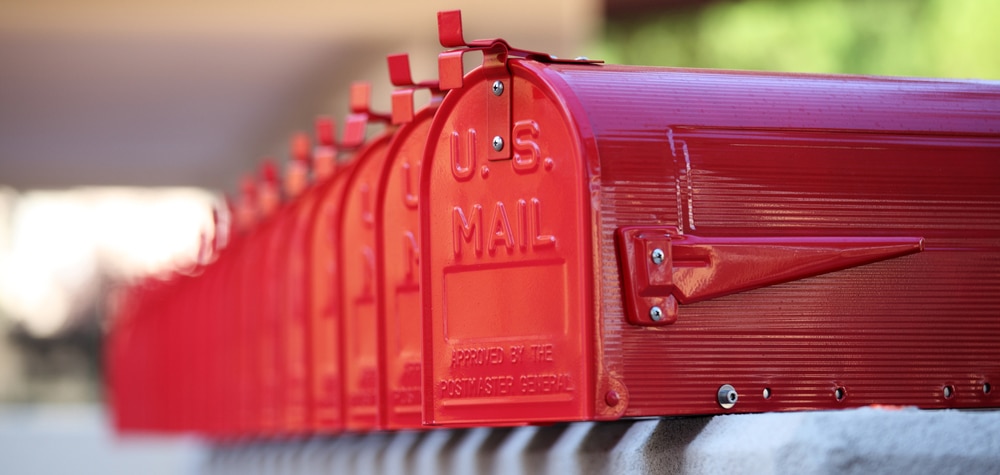 When You Need to Deliver to Every Address…
Introduced by the United States Postal Service in 2011, EDDM allows you to send your mail pieces to all addresses within specified mail carrier routes. With three decades of mailing experience, Mellady Direct Marketing was quick to embrace the benefits of EDDM and can help you develop a successful mailing piece and send it to specific neighborhoods.
EDDM mailings are great for service-oriented businesses, restaurants, and retail, and the range of sizes allow plenty of room for your messaging. The most popular common sizes for EDDM pieces are 6.5×9" postcards, large 8.5×11" postcards, and 4.25×14" tri-fold menus. With Mellady Direct's state-of-the-art, in-house printing capabilities, your piece is guaranteed quality.

When you send a direct mail piece via EDDM, the process is as simple as identifying the carrier routes within a specified radius of your business or organization. You must mail to at least one carrier route, which is typically between 400-700 addresses, and your mailing can be specified as residential and business addresses, or residential addresses only. From design to printing, Mellady Direct will work with you and handle the details, including proper bundling of your mail pieces for specific carrier routes and delivering the mailing to the designated Post Office locations.
Are you ready to start your next EDDM campaign? Let Mellady Direct help you ensure its success. Contact us today or call 800-382-2886 and get started with a free quote or consultation.
Our Only Limitation is Your Imagination
We have almost 30 years of experience and thousands of direct marketing campaigns under our belt. Partner with us and tap into our expertise and resources. Are we a good fit for you? Contact us today and let's talk about your needs.