Mellady Blog
Helpful articles and resources to assist you in achieving printing, mailing, and marketing success.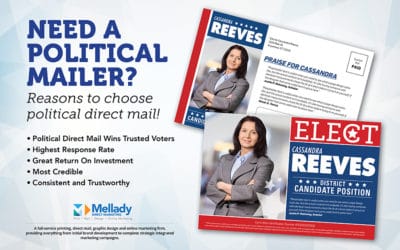 Political direct mail has never been more important. As voters lose trust in politics, a survey shows mailers are the most credible form of outreach. Connecting with voters and establishing a relationship of trust has never been more difficult for political candidates...
read more
Our Only Limitation is Your Imagination
We have almost 30 years of experience and thousands of direct marketing campaigns under our belt. Partner with us and tap into our expertise and resources. Are we a good fit for you? Contact us today and let's talk about your needs.